Abraham Mesfin, 23, studies economics in Dilla university in Ethiopia. Dilla is one of the target universities of SYL's and ECDD's (Ethiopian Center for Disability and Development) development cooperation project, which supports students with disabilities in their studies, for example, through different trainings and accessibility modifications. Mesfin is visually impaired, which is why he faces social exclusion and has difficulties to move from class to other class.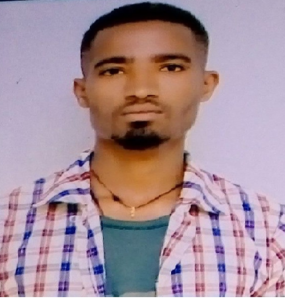 – My studies and student life have improved thanks to the project. The materials, printing facilities, and other support provided by the Disability Center boosted my academic performance and participation in the classroom. In addition, due to various trainings, attitudes towards disabilities have started to change. My self-confidence has also improved.
Although today Mesfin's social life at the university is good, and studies are going well, the first year was more difficult.
– Students without disabilities didn't want to walk with me at the campus or do group work with me – some of them were not even willing to sit with me for discussion. In addition, some of the lectures and workshops were held in buildings that were not accessible for me. Other factors, such as heat and political instability, also make studies difficult.
Mesfin says that, for example, the self-confidence gained in EMPOWER project activities has made it easier for him to study over the past two years. Reducing prejudice against students with disabilities is particularly important.
Mesfin also hopes for greater change in society. The situation of people with disabilities should be improved through wider trainings, for example. Negative attitudes and prejudices should be overcome so that people with disabilities have the same opportunities to study and work.
– Inclusion is the best way for success, Mesfin sums up.
SYL's project is carried out at three public universities in Ethiopia (Dilla, Debre Berhan and Jimma Universities) in collaboration with the local organization ECDD and with support from The Threshold Association. The project will run from 2019 to 2022, and it aims to improve the education and position of  students with disabilites so that they can participate in education, gain qualifications and find employment like other students.
Viola Luokkala
SYL's Development Cooperation Advisory Board