In September we received our long-awaited guests Lilian Aracely Icú Cutzal and Marvin Adolfo Quelex Guamuch, who not only visited Finland for the first time but it was their first time abroad from Guatemala.
These are the people that we work with in our development cooperation project and during the visit many lessons were shared and learned mutually.
Aracely and Marvin have been working with AMEU (Mayan Association of the Unversity Students), the partner organization of SYL, for 13 and 6 years. The project runs in the heart of Guatemala working with five communities and over a hundred women participants. Avocado production and commercialization is the main activity, and we jointly coordinate and monitor its performance with our Guatemalan partners.
Unlike previous years we didn't send the representatives of SYL to Guatemala but instead we welcomed them here to see what we are doing.
Within the current public conversation about the development cooperation fund cuts the working environment is not the easiest. Still, Aracely had a positive perspective: In her opinion even the slightest cooperation can cause great change for a whole community.
Stepping beyond the economical support there are multiple outcomes such as presenting new role models so that people can realize their alternatives to develop.
— One local village woman told me she was happy to see that her husband was not the sole source of income anymore, Aracely says.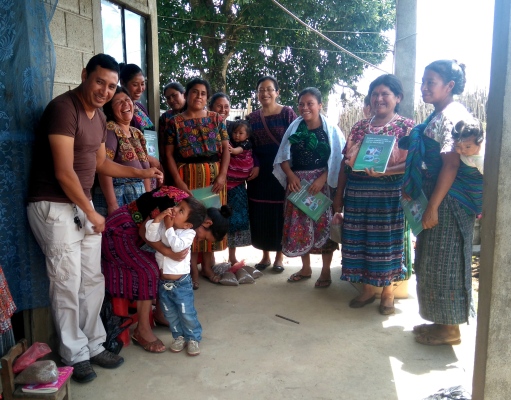 Marvin emphasized that lack of education, decent health services and employment opportunities are the main challenges in current Guatemalan society. On top of that, the overlapping challenges of minorities – such as being a poor, indigenous woman living in a rural area – makes it specifically difficult to deal with. The absence of adequate government support shifts the responsibility to either individuals or external actors. In this context the partnerships such as ours are the most effective.
Both Aracelyn and Marvin got inspired by the Finnish culture of respect, order and peace. They took the special attention to the way people treat their children here as well as the level of education here.
— We never thought we would visit Finland in our lifetimes. We got a lot of new ideas and inspiration that we want to bring with us to Guatemala, Marvin says.
— We want to tell you all that we are very grateful and working people, Aracelyn adds.
The Guatemalans also visited for example Women's Bank, Kepa, and Sami youth during their visit.
Laura Pylvänäinen ja Alex Cisneros
Writers study at the University of Jyväskylä and are members of KENKKU for their first year.